The Sea Wolf Inn
Edit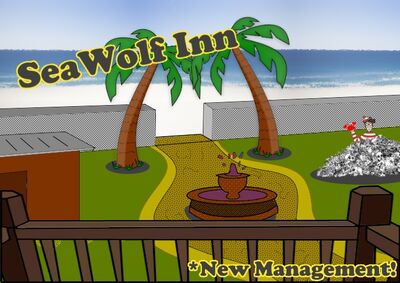 The Sea Wolf Inn, formerly The Unwed Mother, is a romantic beach-front Inn and resort, located in scenic southern Cinderwrought.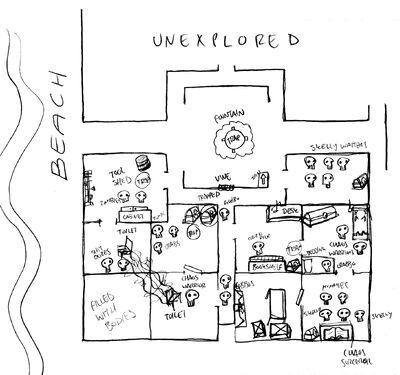 Owned and operated by Malbeca, Krain the Brain, Murflenyre, and Gap Nig Gap, the Sea Wolf Inn prides itself as the least shitty place to kick back and relax after a long day of questing and murdering gobbos.
The Sea Wolf Inn is currently undergoing rennovations after an abrupt change in management and settling of owed back taxes. As it stands, there are currently five rooms available at a nightly rate of 25 gold. A sixth room will be available soon.
GUESTBOOKINOMICON
Edit
If you are a demon, monster, necromancer, or other creature that held a previous reservation with the Unwed Mother, contact us at your convenience so we can take care of you! Your reservation is still valid, and due in full upon your arrival.
Special Events

Edit
Join us for Dance Party Thursdays!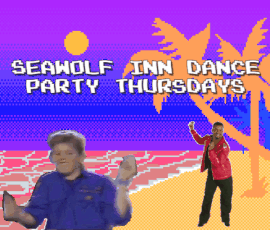 Licenses and Certifcations
Edit
The Sea Wold Inn is currently up to date with all property holding permits and standards as required by the laws of Cinderwrought and the realms of necromancy that oversaw the change in ownership.
In accordance with laws of transparency, our operating procedures are posted below:
Shovel
Our maintenence professionals will be removing a corpse.
Ladder
Our Carpenters will be making repairs to a room.
Key
Your room is clean and available!
Bandit
Whoops! Some hooligans snuck in and will be dealt with shortly.
Sword
We will take care of the bandit and reroll the sword for your safety.
Lantern
Just taking a quick look around, we'll reroll for your convenience.